The wife and I headed up to Park/Summit County today to do some light wheeling and fall color gazing. Got a late start and hit the Red Cone trailhead around 1:30. We caught up to a small group of three Wranglers at the summit. Weather was changing up there. We had a couple claps of thunder and some light snow/graupel. There were a couple mountain goats there that we were watching. The others began to descend Red Cone while we waited on the summit when some crazy shit began to happen. Static electricity began shocking me through my eyeglasses! It was freaky. I was somewhat concerned, but not overly so. I took them off and held them in my hand. I could feel/hear the static in my hand and actually all the way down to my foot. I turned to look at my wife when I noticed all of her hair standing straight up in the air from the static electricity in the air! She had noticed the mountain goats just disappeared. When I told her that her hair was standing straight up in the air, she freaked out and ran for the truck. lol As I opened my door and jumped in I could hear the static just crackling on the edge of the door hanging out in the open. Crazy shit! We didn't hang around on the summit any longer to say the least.
We then followed the other guys up Radical Hill to see more mountain goats waiting to greet us. One of the guy's wife had had enough of the high exposure and wanted down the easiest/quickest way possible, so they headed down Deer Creek to Montezuma. We took a more scenic route by ourselves and went toward the Swan River trails then to the Saints John trail eventually down to Montezuma. That's the longest I've been above timberline. It's like a whole different world up there. Fun, but not the safest to be in the afternoon with the crazy Colorado storms.
Here are a few pics. Nothing too special, just lots of high-alpine tundra and crazy exposure.
Little Rascal Hill - Red Cone is out of the frame to the right. Look closely there are a couple of rigs near the top of the climb.
Some fall color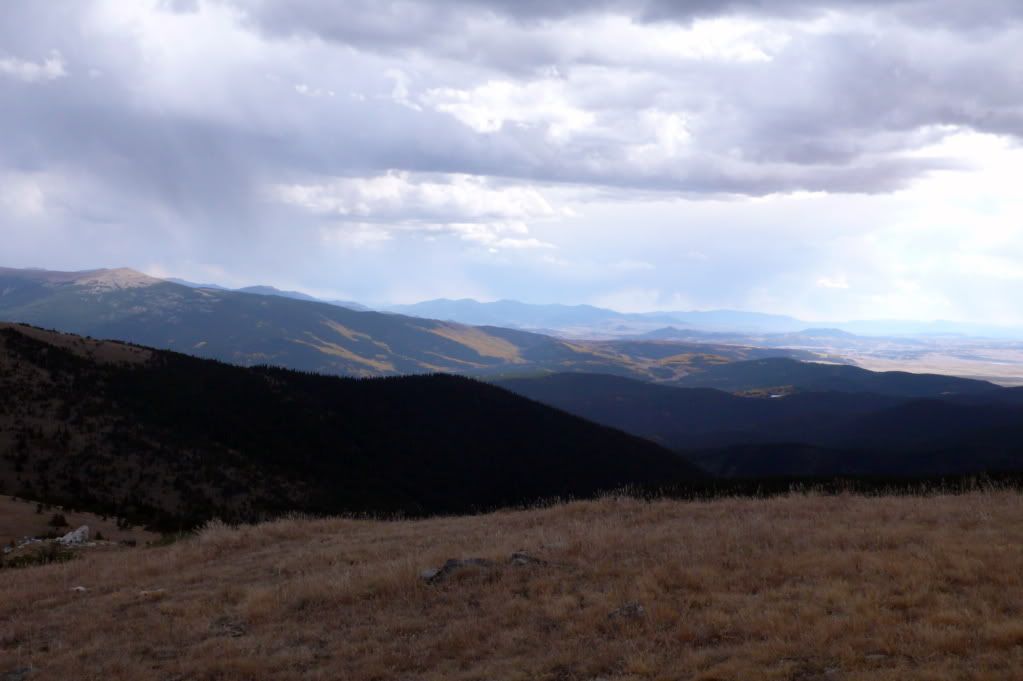 Climb up Red Cone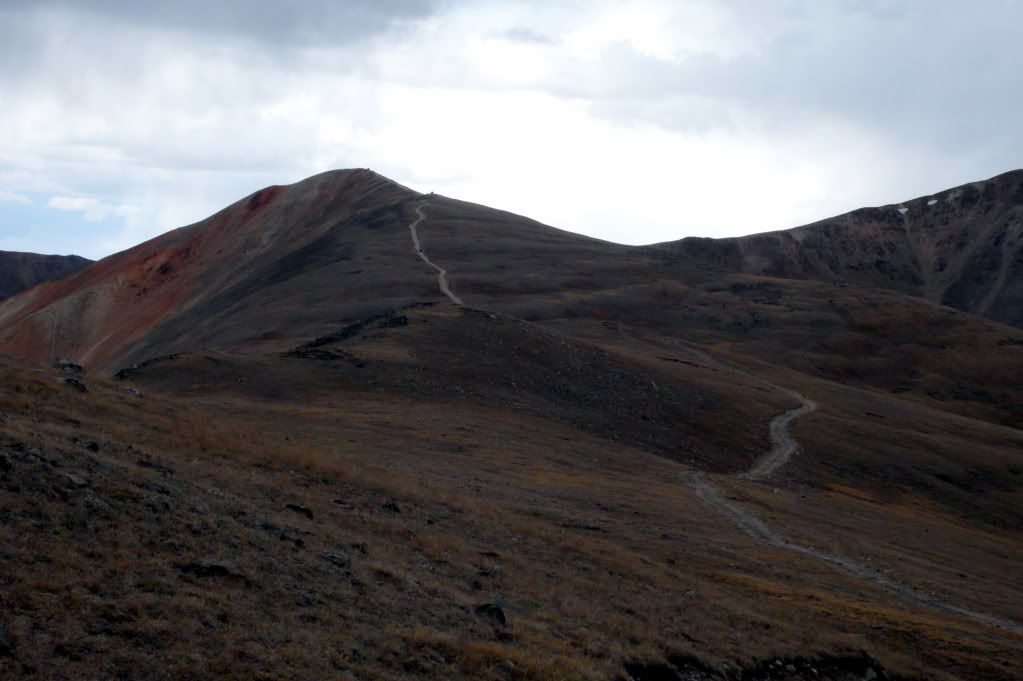 Steep descent down Red Cone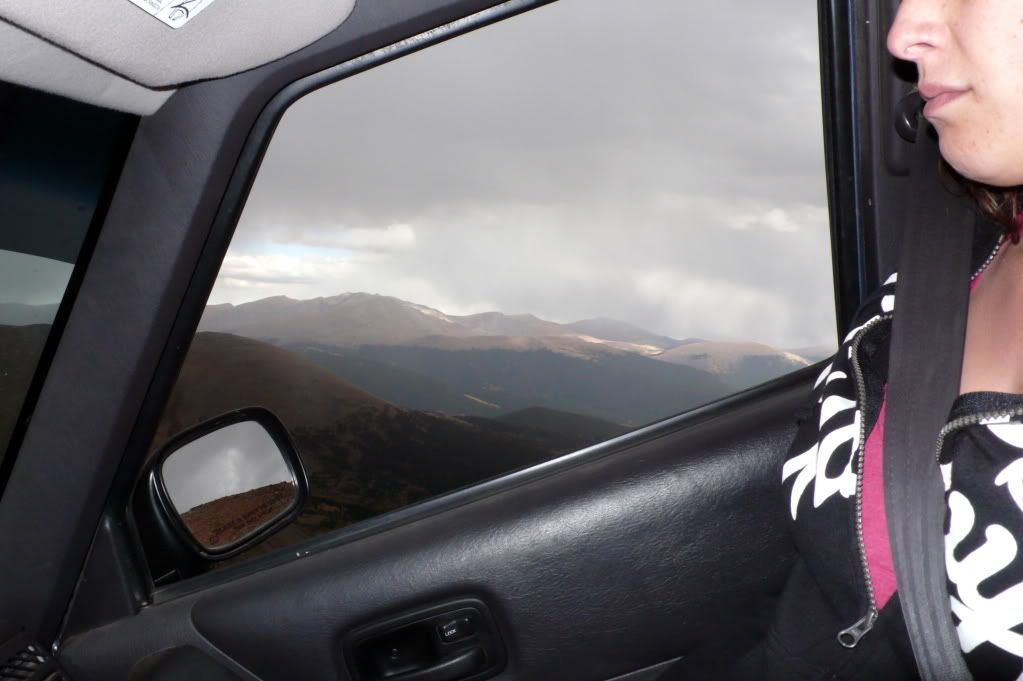 Looking down toward Montezuma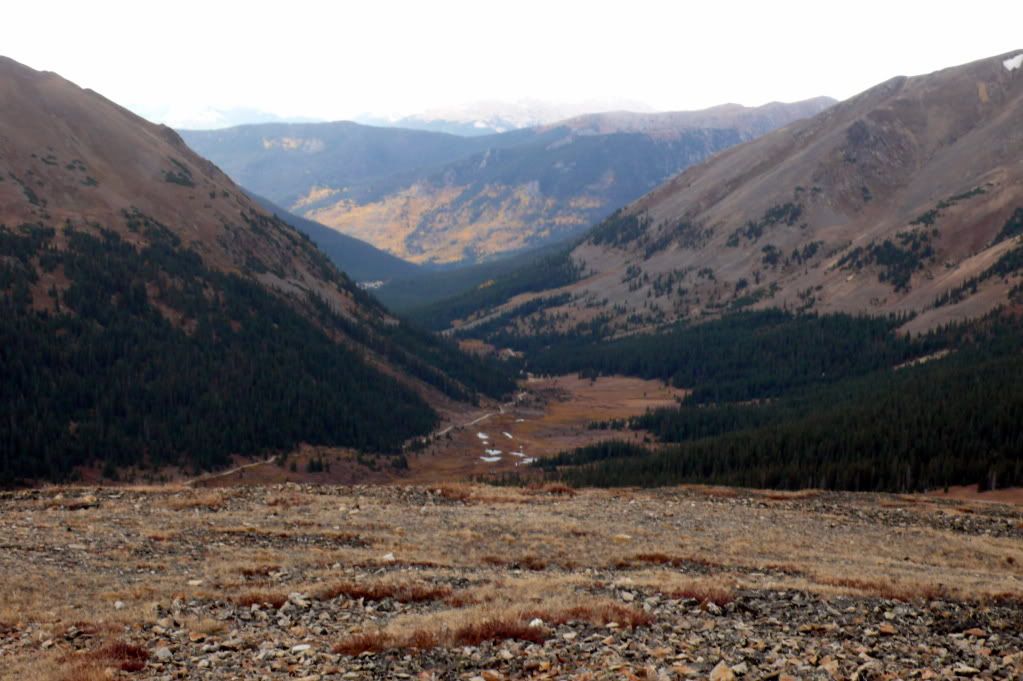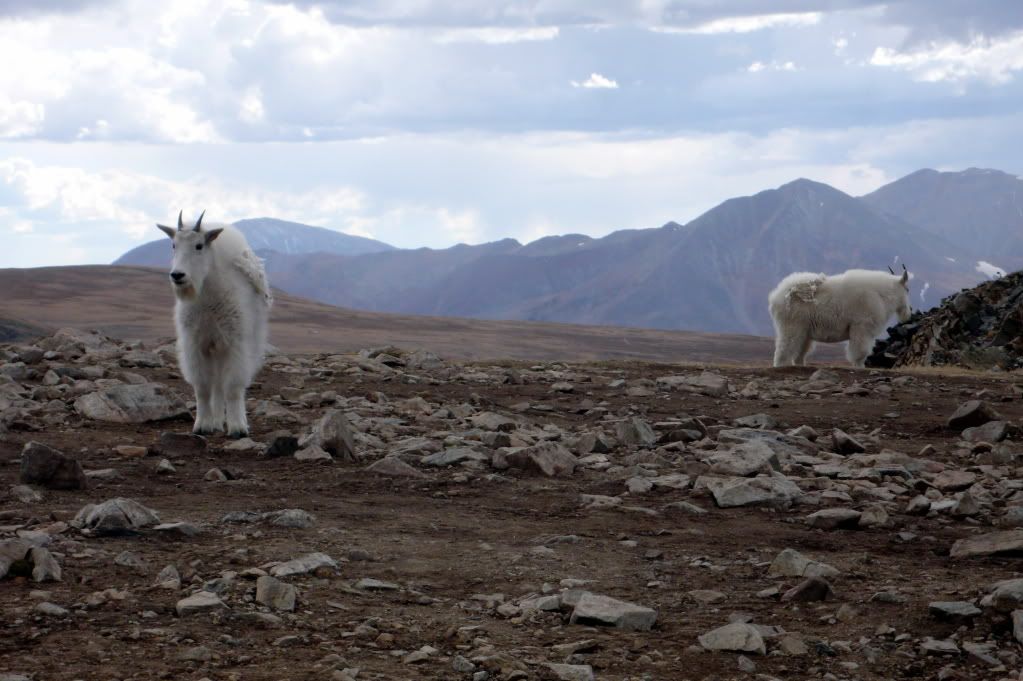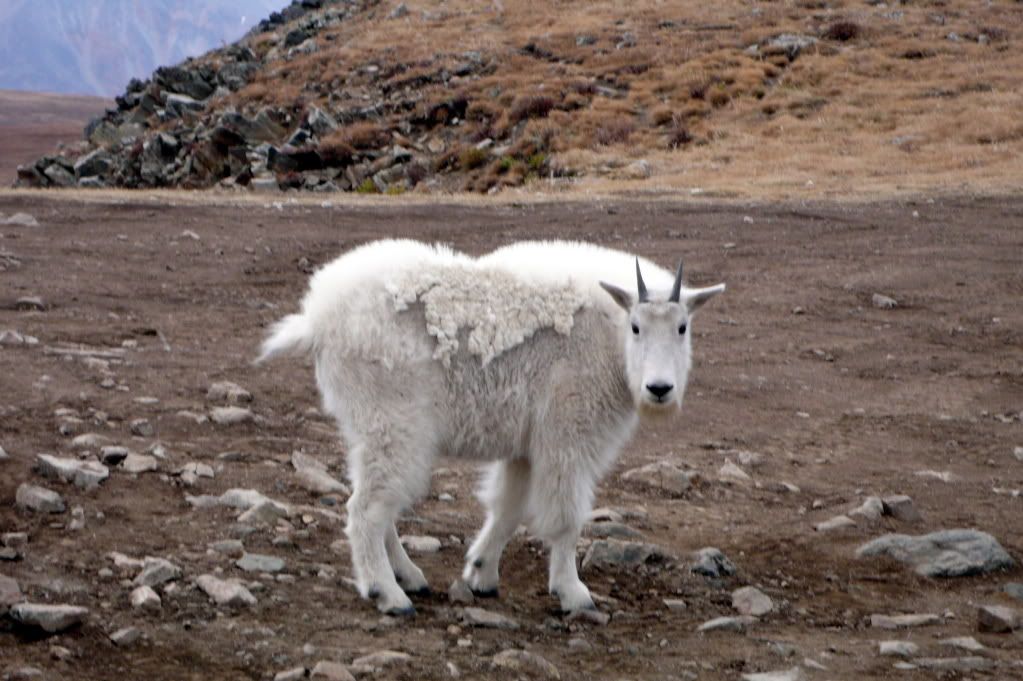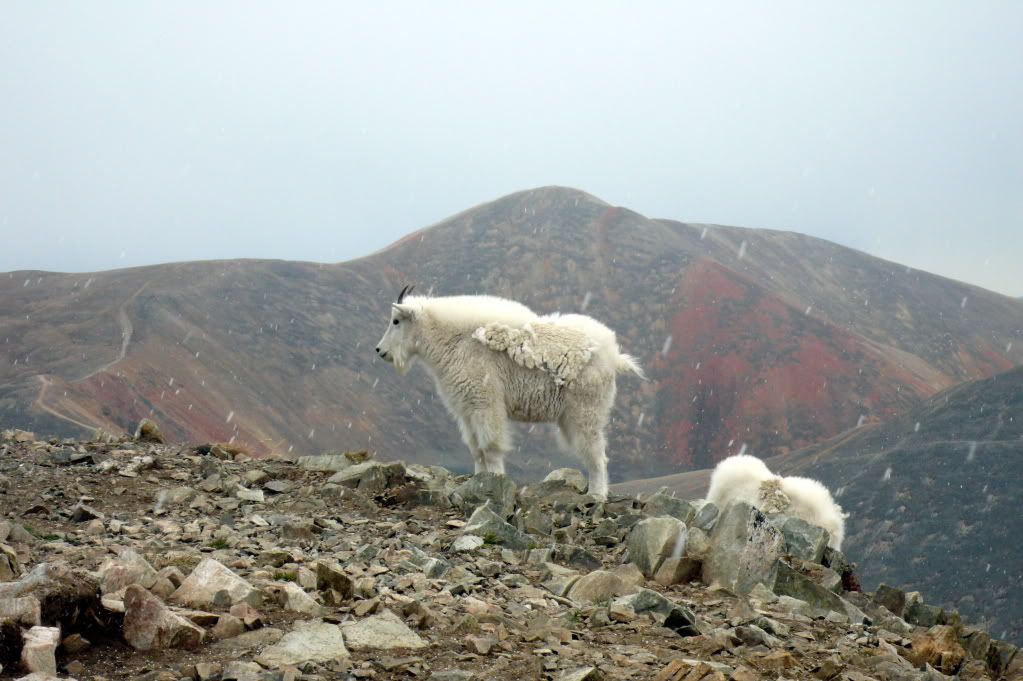 Red Cone and Webster Pass in the background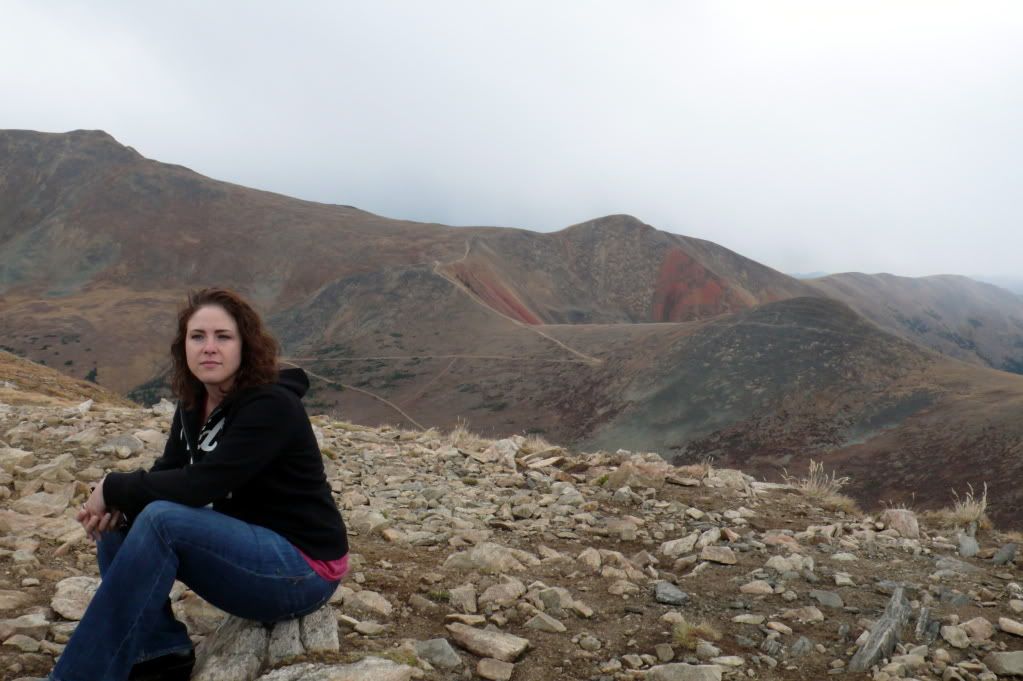 Breckenridge