Is it possible to fix the door roller detents on a ZJ?
---
Both front doors have messed up roller detents on the Varmint-Mobile. I can just see a Varmint swinging a door into the Mercedes next to them in a parking lot.
I don't see any graceful way to repair these things. Everything appears to be either welded or staked into place. Has anyone come up with a repair method?
Here is the situation on the Driver's door: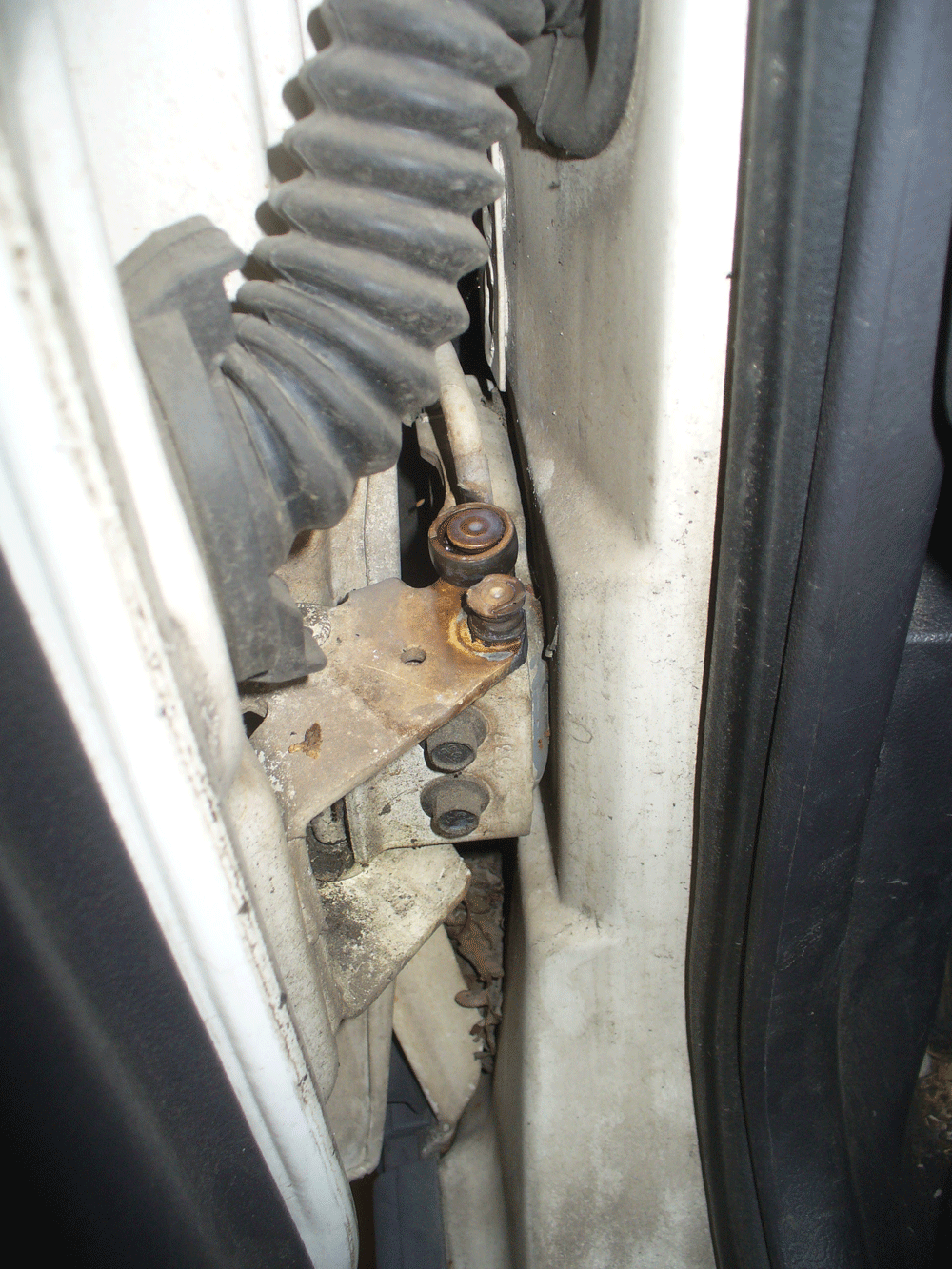 __________________
Project "Scope Creep": 1996 4wd 4.0L, AX15

The "Varmint-Mobile": 1997 ZJ Laredo, 4wd, 4.0L, Slushbox