Decided to tag along on the PW snow run this Saturday. It was a great to get the Jeep out in the snow again. Here's a few pictures of the day.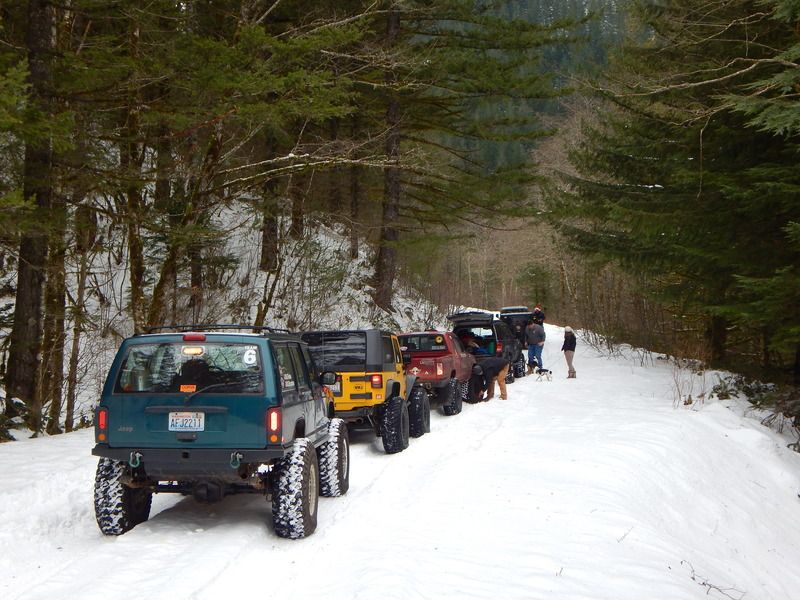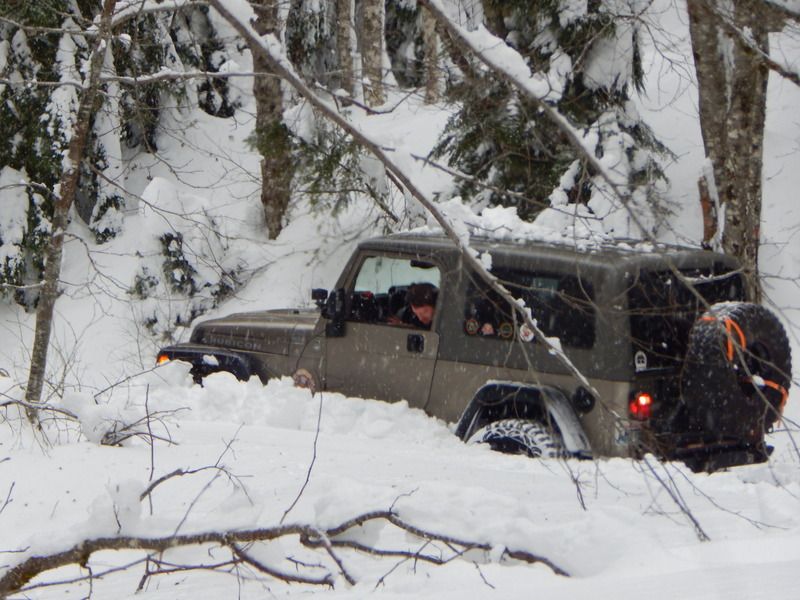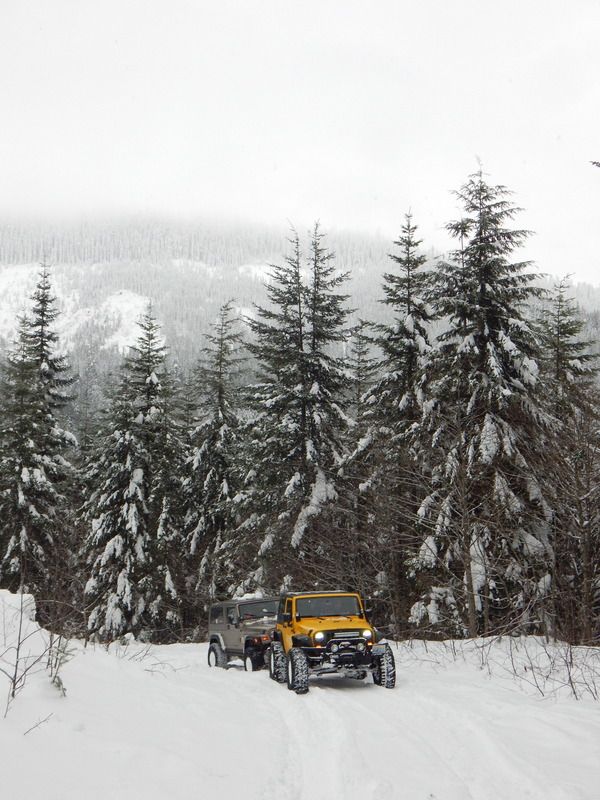 The cold weather lately kinda killed the snow. It had a icy crust with mostly dry powder underneath. It was tough trying to stay on top even at 3psi. I eventually called it when I rounded a corner and the whole Jeep just sunk like I hit a wall.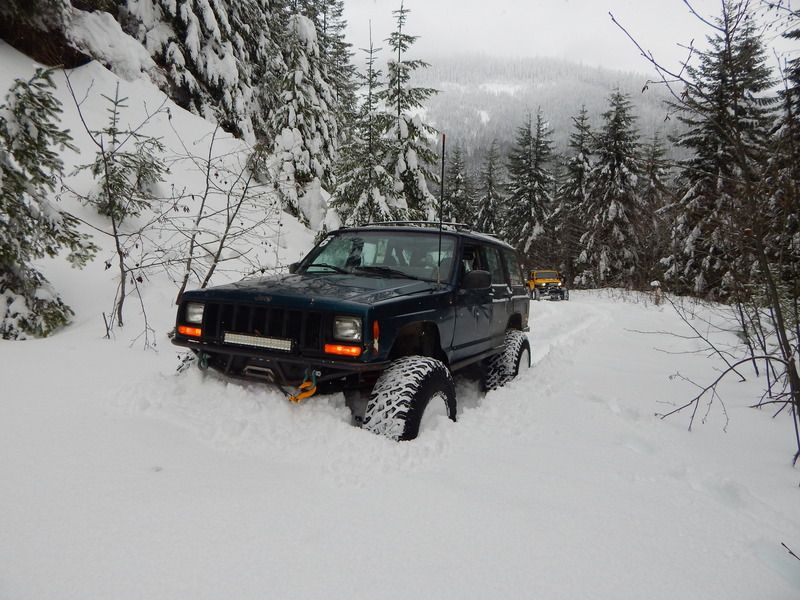 Ran into this Subaru who was
way
beyond where a Subaru should have been. The dudes declined our offer of assistance not sure why. "Hey, do you guys want to hookup for a quick tug?"