I had the itch to get back up into the snow. I hit up Nick, who then recruited Ken to show us around the Mololla area. We met up 0900, and were locking in the hubs and shedding some air shortly after.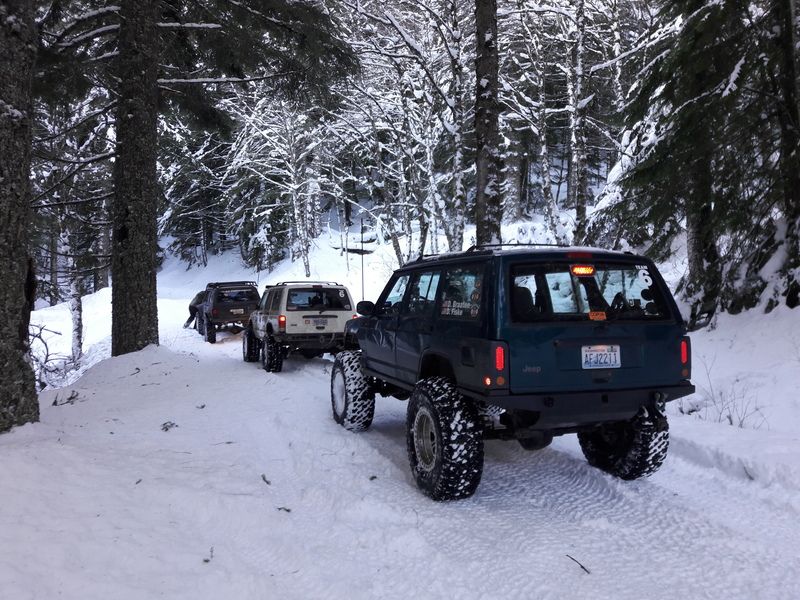 Beautiful day to be out in the mountains.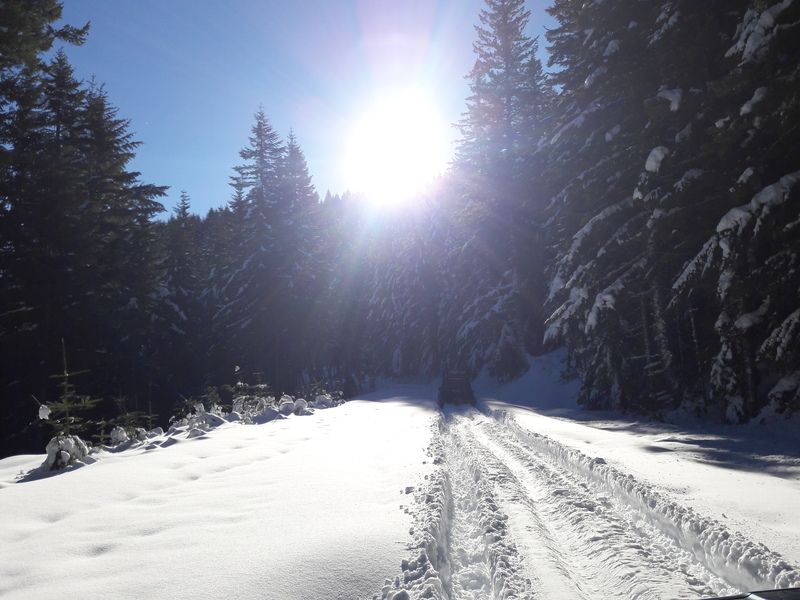 Ken on trail breaking duty. The snow wasn't great, but we were making progress and it was
deep
.
Only tracks we followed were from snowmobile.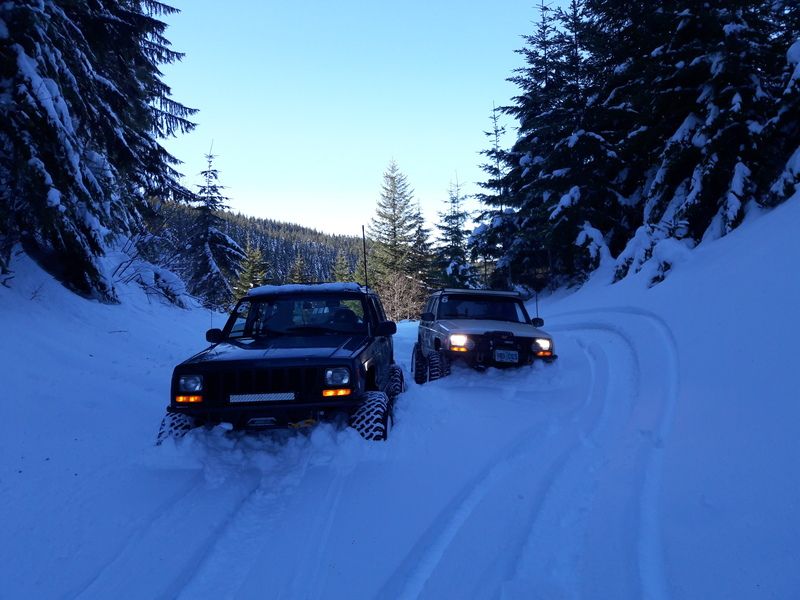 When Nick and I would hit a rough patch, Ken's machine slowly crawled on by and kept plowing.
Eventually the snow quit packing, and the three to four feet we were on top of started to give out.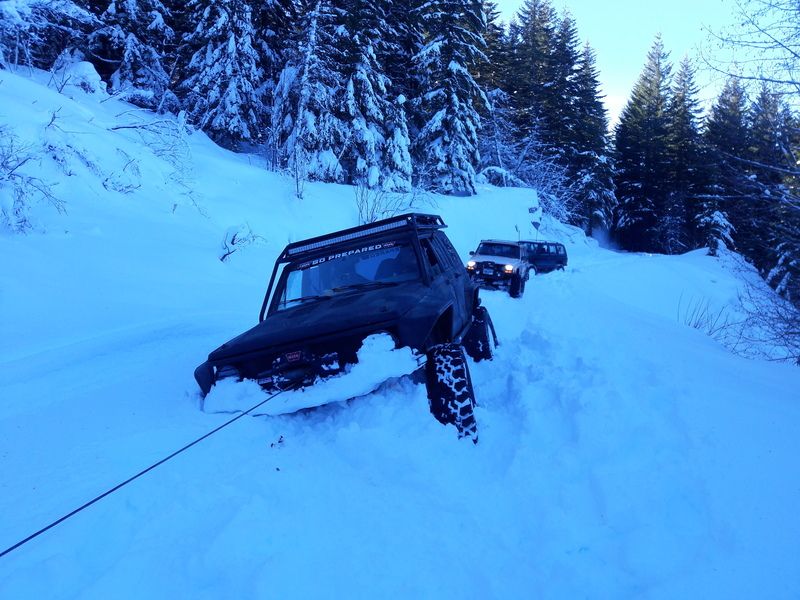 Go prepared.
Fun day in the snow!